5 reasons Grey Nomads should spend winter on the Gold Coast
There's nothing better than living the dream and doing a lap around one of the best countries in the world, Australia. It's that time of year to pack the bags and head north for the winter, and there's one location that we couldn't recommend more when entering the sunshine state, the Gold Coast. Why you say? well we have come up with the 5 main reason Grep Nomads love to call in on their way around.
1. The weather is perfect - not too hot, not too cold
Grey nomads are lucky enough to spend their days hitting the open road searching for adventure, and they're not afraid to follow the sun. That's why the Gold Coast is the perfect place for you to spend your winter. The weather is just right - not too hot, not too cold and at Gold Coast Tourist Parks, you can enjoy all the comforts of home. Plus, their prime locations mean that there are plenty of activities to keep you busy. Whether you're looking for a place to relax or a place for adventure, the Gold Coast has something for everyone.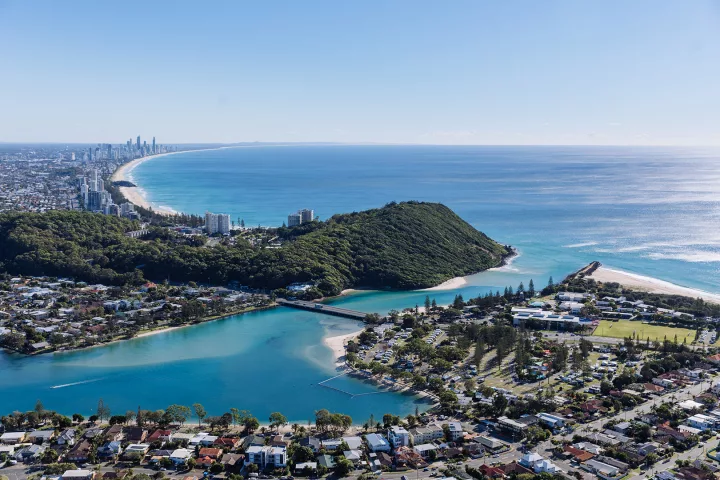 2. There are plenty of things to do during winter on the Gold Coast
Grey nomads rejoice - there are plenty of activities to keep you entertained on the Gold Coast during winter!
Visit the local surf club or RSL using their free courtesy buses.
Visit one of the many theme parks, such as Warner Bros. Movie World, Sea World or Wet'n'Wild. Seniors can get discounts on ticket prices if they pre-purchase online.
Go for a walk or cycle along one of the many scenic coastal pathways. Make sure to stop at one of the cafes or restaurants along the way for a break.
Take a day trip to one of the neighbouring hinterland towns, such as Mt Tamborine or Springbrook. There are plenty of wineries, food, walking tracks and lookouts to explore.
Head to one of the many markets, such as the Burleigh Farmers Markets or the Surfers Paradise Beachfront Markets. Grey Nomads can find everything from fresh produce to handmade arts and crafts.
3. The locals are friendly and welcoming
When you stay at a Gold Coast Tourist Park, you get the chance to live like a local. Our parks are known for their warm and welcoming atmosphere, and the locals/staff will happily share insider tips and recommendations with you. Whether it's discovering hidden gems in the area or finding your perfect beach spot, the staff and friendly locals always know the best places to go. With so much to do and see on this beautiful coastline, there's no better way to make the most out of your trip than by getting insider info from someone who truly knows the area. So, when you're ready to explore this beautiful part of the world, don't hesitate to book your stay at one of our Gold Coast Tourist Parks – you'll be living like a local in no time!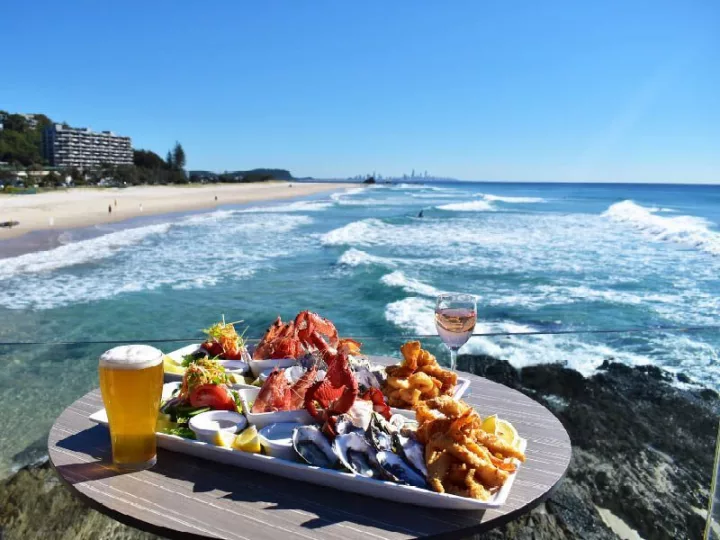 4. It's a great place to relax and recharge your batteries
The Gold Coast is the perfect place to relax and unwind. You'll love exploring all the stylish cafes, boutiques, lush rainforests, and our Tourist Parks' stunning locations. And when it's time to relax, sit back at your site and enjoy the serenity or take a dip in the pool. It's the perfect place to escape the hustle and bustle of everyday life.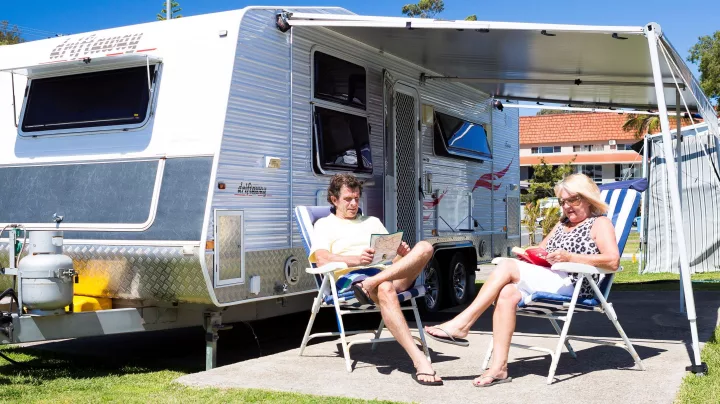 5. It's affordable compared to other winter hotspots
We aim to bring highly affordable accommodation options to enable you to explore our fantastic locations without breaking the bank, making them an excellent option for travellers on a budget. Gold Coast Tourist Parks makes it easy for experienced travellers to feel at home by offering communal spaces and plenty of amenities. This includes laundry facilities, camp kitchens, boat ramps and pools, plus much more. This enables guests to cook their own meals and get the laundry done on those longer holidays. It's the perfect mix of affordability, comfort, and convenience and the ideal choice for any winter traveller looking for a unique and relaxing experience.
So if you're a Grey Nomad on the Gold Coast this winter, make sure to take advantage of all that this beautiful city has to offer! 
Book now: https://bit.ly/3vlhAVa