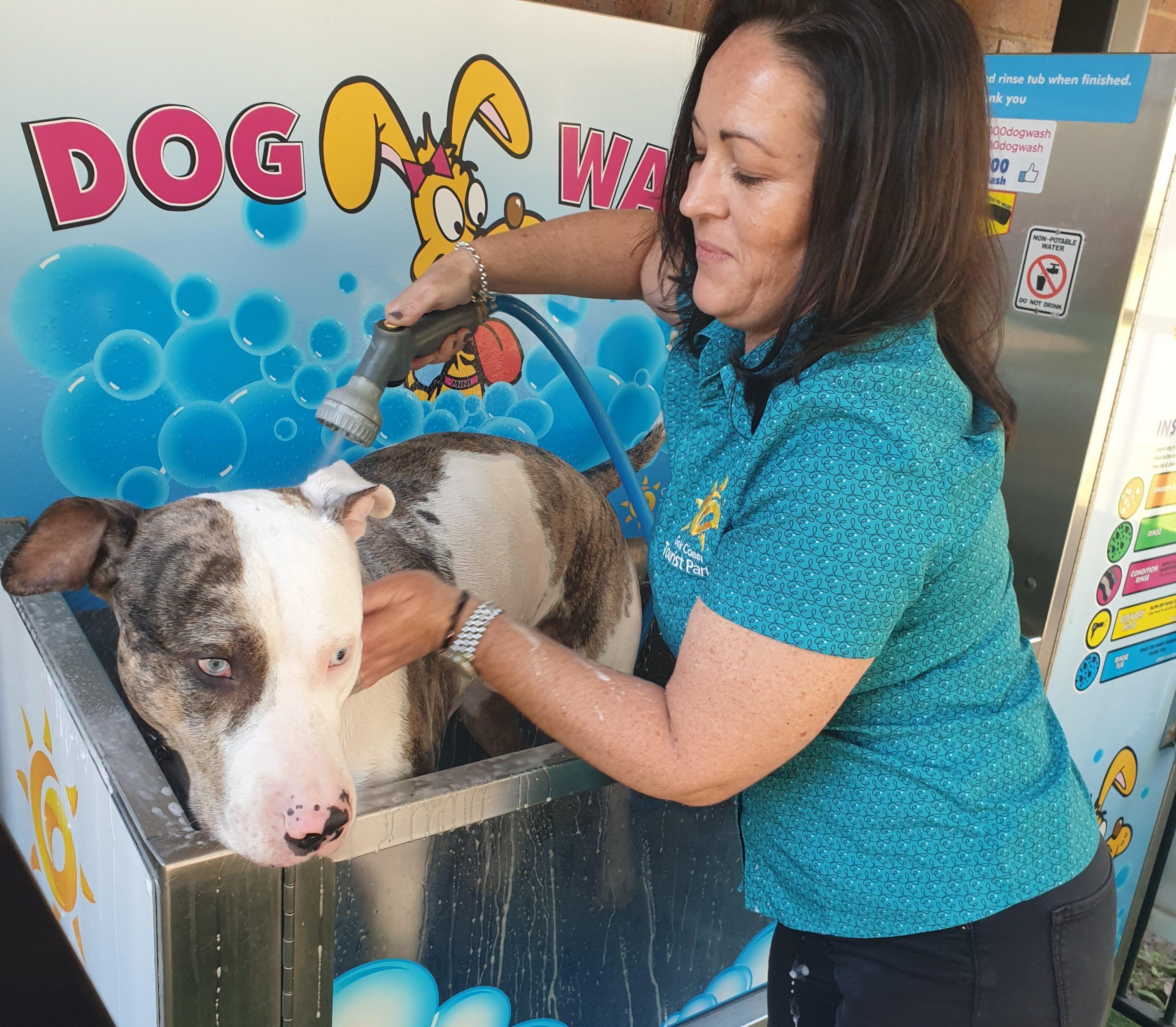 Hi!
My name is Casey 'D', known as Dee, and I am Duty Manager at Kirra Beach.

I joined the Kirra team mid-January 2020, not long before the Covid-19 pandemic hit and turned the world upside down!

With a background in Childcare and Office Administration, my journey with Tourist Parks began in 2011, when my daughters were in early Primary School and Pre-School (now Year 12 and Year 9!). I wanted to make my way back into the workforce. I was first employed as a Housekeeper at 'Silver Sands Caravan Park' now named 'Reflections Evans Head'. A few months after, Casey and Adrian joined as the new Park Managers, where I was able to learn more about the industry and discovered that I truly enjoyed every aspect. I worked in Housekeeping and the Kiosk, however I enjoyed working in the Front Office. There's something about greeting guests, hearing their travelling stories, and making sure their stay is as welcoming and memorable as it can be. I love building rapport and having a laugh with everyone, from guests to residents, tradies and of course my teammates!
In 2018 when Casey & Adrian moved on from Evans Head, I was promoted to Front Office Supervisor and Relief Park Manager. In 2019, we decided to move to an area where our daughters would have more opportunities suited to their needs. As part of our new journey, I was seeking new employment opportunities within the Tourism industry and you wouldn't believe it, the very first opportunity was at Kirra, which Adrian and Casey had secured the management agreement. The rest as they say, is history!

The things I love most about Kirra is that it's a hidden gem, and pet friendly!! I adore animals, especially dogs - just ask my girls, as I have more photos of my dog 'Floki' than I do of them! :)

Welcome to our next edition of 'Kirra Beach Tails', I look forward to welcoming you back soon for your next getaway or short break!

Happy Camping!

Dee
Duty Manager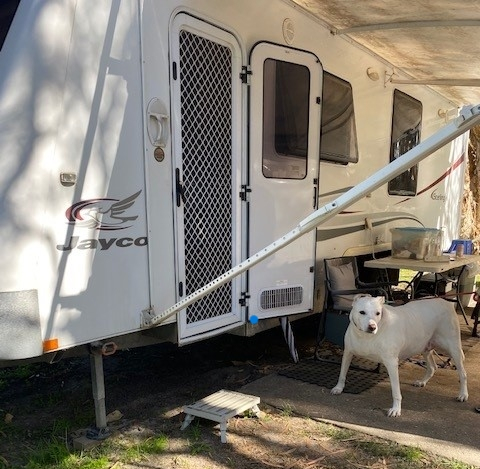 We regularly stay at Kirra Beach Tourist Park. Main reasons are location, close to everything, particularly the beach and cafes. Its a great walk to Kirra Point to watch surfing and an easy, enjoyable stroll to Coolangatta and The Strand.
We love the slightly heated pool, which is perfect for winter and all year round swimming. The ocean is crystal clear and warm enough to swim most of the year too. The three amenities blocks are large, clean and very handy. Management and staff are all very friendly and welcoming.

Pet friendly too and all dogs have to be walked on leads & cleaned up after so it's relaxing for us and our elderly fur child. The K9000 dog wash is great.


The tourist park is large, clean, spacious and safe. Well kept grounds and big shady trees. Nice and quiet at night. It's located close to our family who live nearby plus handy to all good medical services.
Food vans are a bonus too.

Kind Regards, Paul, Pete & Cooper
Winter Activations @ Kirra
During the months of July and August 2022 we welcome back our valued Grey Nomads or Silver Tsunami's who travel north in search of the winter sunshine. Here is a snap shot of what we have in place at Kirra Beach.
Keep a eye on the Tourist Park social pages, front office and emails for details on the winter program.
Regards,
Kirra Beach Team!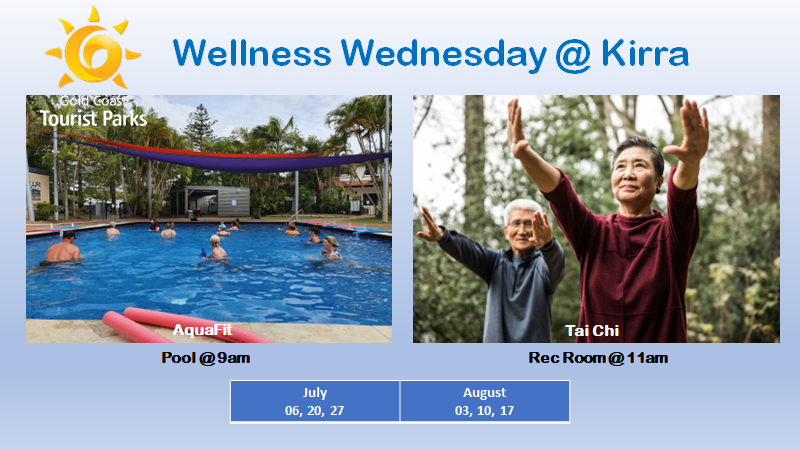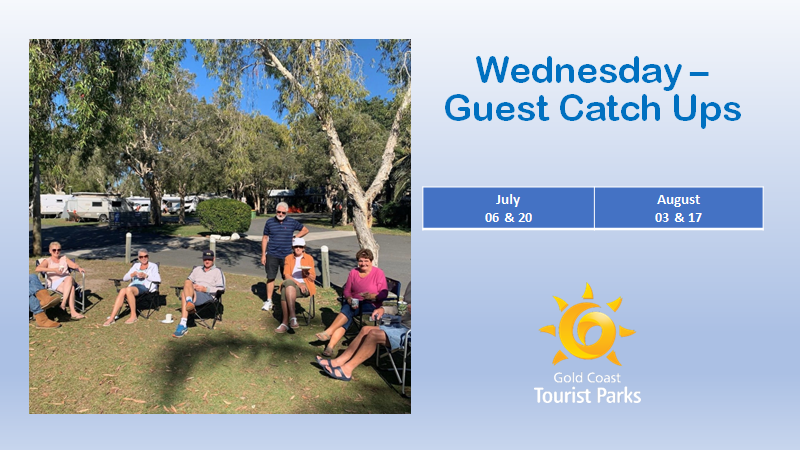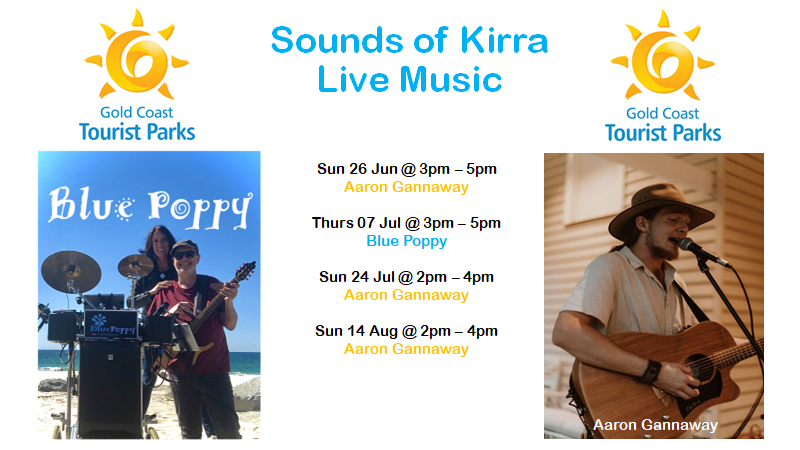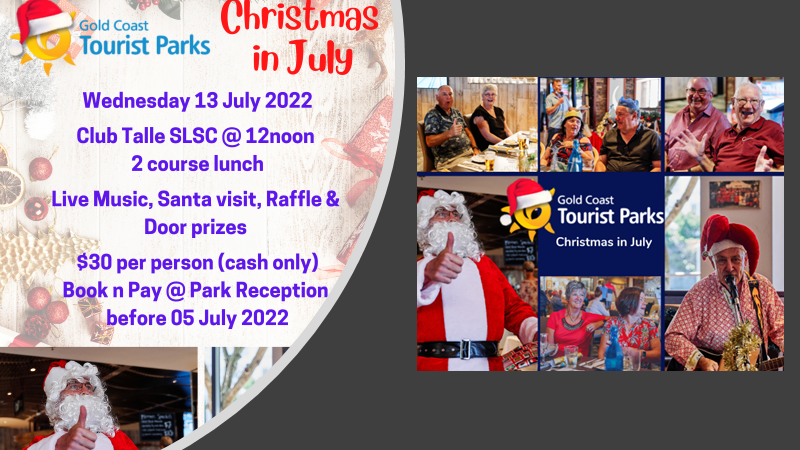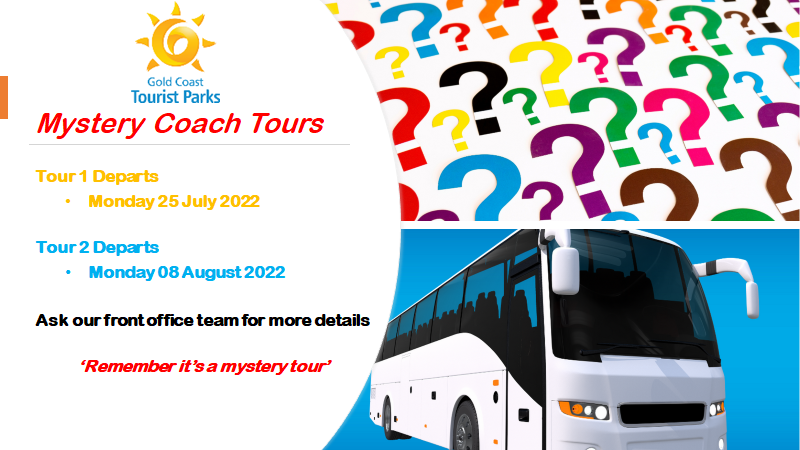 What's on at Kirra every week! Click here for What's on @ GC Tourist Parks

In Park Dining:
K&D Gourmet Pizza - Every Tuesday from 5pm
The Fish Club - Every Thursday from 5pm
Fresh Seafood Truck - Every Friday from 2pm
Each Booking receives a North Kirra Surf Lifesaving Club dining card, which entitles our guests to special F&B offers when dining at the club's NK Kitchen.
Kirra Beach Doggy Welcome Bag - For our furry guests
Special discount card redeemable @ Gold Coast Pet Centre
Voucher for a Free in park dog wash
Doggy treat
The very popular doggy do do bag :)