School Holiday's at Broadwater are so much fun for the whole family.
We have a fun and entertaining In Park activity program with a variety of activities held in the park for guest enjoyment. Activities include Outdoor Movies, Pancake Breakfast, Outdoor Bingo, Kids Discos, Live Music and Family Fun Afternoons, Craft Activities and Special Events which this school holiday will include Camel Rides, Animal Farm and Comedy Circus Stunt Show. See below for the full calendar of events including what food vans we have in the park and also what free activities are being held in the Broadwater Parklands directly next to the park.
Our amazing central location right on the Broadwater offers so many options for the whole family to have fun with many activities within walking distance or a short drive of the park. In the park we also have two pools, tennis court, bouncing pillow and hire pedal go carts for guest enjoyment.
Located directly next to the park is the World Class Broadwater Parklands offering so many great options for families. The new play attraction which is located just 200 meters from the park includes a spiral tower over 4 levels with interactive play equipment like a glockenspiel, binoculars, telescopes, suspended nets, rope tunnels and an enclosed slide. Play equipment including play panels, swings, slides, trampolines, diggers, stepping stones, balance beams, a carousel, climbing walls, and climbing nets. A little further down in the parklands is a number of playgrounds, rock pools and swimming enclosure which are all free. The Gold Coast Aqua splash park (cost applies) is a large inflatable playground which is great fun for kids and adults. The Broadwater Parklands also offers an activity program jam packed with fun activities such as Rock Climbing, Wildlife Shows, Roller Skating, Circus Workshops etc. Click on this link for the Broadwater Parklands Events Calendar. https://www.migoldcoast.com.au...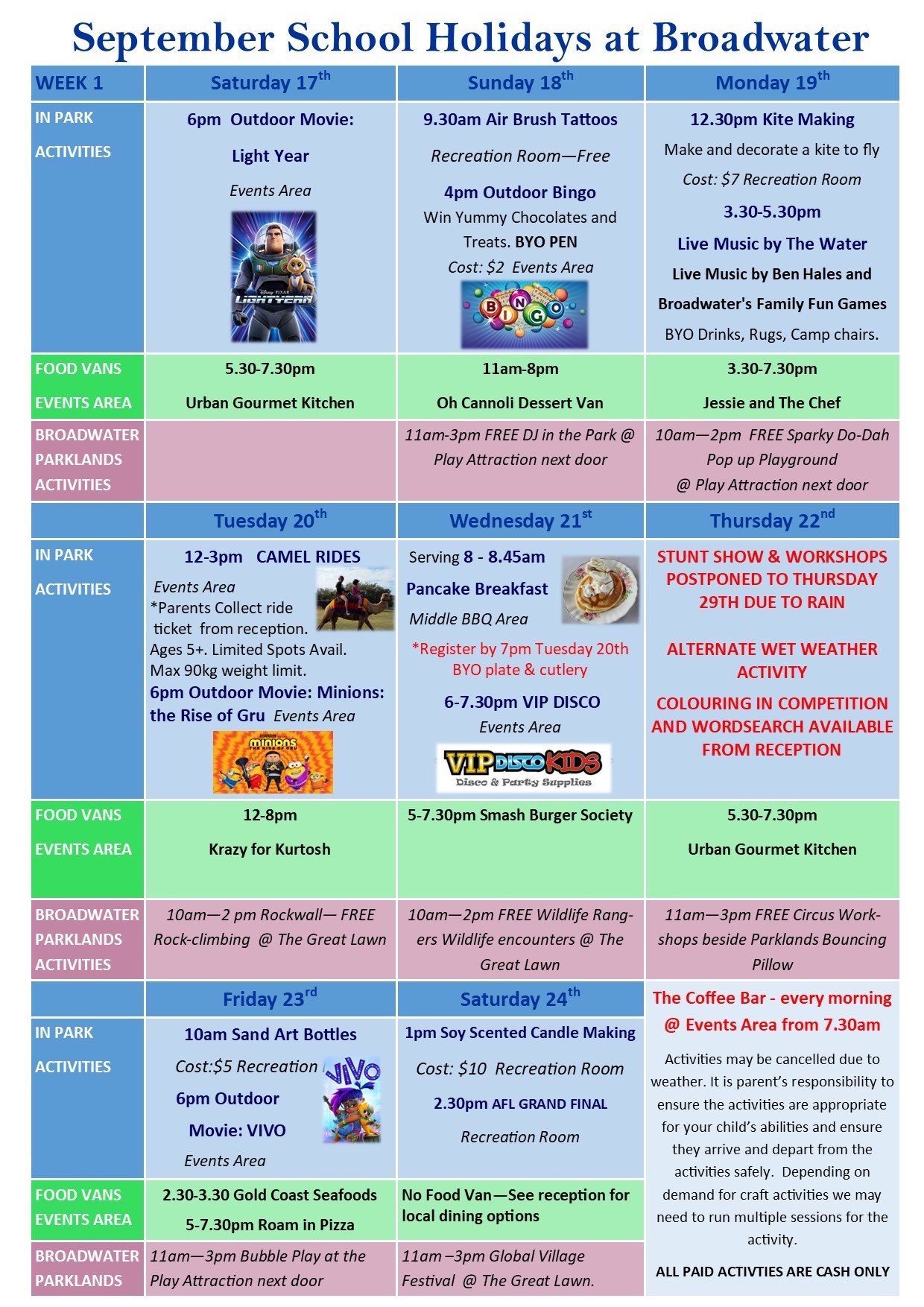 Posted: September 21st 2022