Hello from the housekeeping team!
I'm lucky and proud to be the Housekeeping Supervisor at Tallebudgera Creek Tourist Park. I bring ten years of supervising experience to the park coming from properties such as the Hilton, Mantra Twin Towns and Queensland mine site camps across Queensland. I started working at Tally in March 2020 and just after two weeks into the role the COVID lock down started, which meant no work. After the restrictions eased, I was extremely fortunate to return to work at the park.
I've got a strong passion for exploring adventures and hiking which has taken me to many parts of the world. My first trip was to Thailand, which I had no idea what to expect, it opened my eyes and I wanted to see more of the world. Since then, I've been to England where my partner is from, across to Canada, Mexico, Guatemala, Costa Rica, Panama, Chilli, Bolivia, Peru, Argentina, Japan, Fiji, Bali and went on a short cruise visiting Vanuatu and New Caledonia. One thing that travelling taught me is that we live in one of the most beautiful countries in the world. It really made me appreciate life here in Australia and I'm proud to be from beautiful New Zealand. Australia by far has some of the most beautiful beaches in the world and this spot down in Tallebudgera is one of them, which I get to appreciate the beautiful view of the creek daily at work.
Along with the amazing view of the creek, there are three other things that I love about my job at Tally. First being the team, we are all team players, working together to ensure the park is in the best condition possible for guests to enjoy. My motto is "If you can make someone else's life easier even just for a minute why wouldn't you''. The second is I find it extremely satisfying making things perfect which is the key quality needed for my position. The third is seeing all the different camp set ups and meeting all the different groups of people that camping brings into the park, from family's, couples, retirees, backpackers and our many returnees.
Seeing the different atmospheres of the park from school holidays to mid-winter and the different setups has inspired my partner and I to start saving for a camper van. We are currently putting away $10 a week until retirement, when we will purchase a top of line camper so we can live the Australian dream, exploring all what this great country has to offer!
Welcome to our next edition of 'Tallebudgera Times', we look forward to welcoming you back soon for your next getaway or short break!
Safe Travels!
Gemma!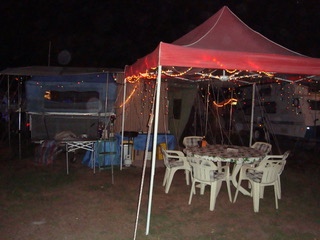 Through the eyes of a guest.....

Tallebudgera Creek Tourist Park is my most favourite holiday place in the world.
My 1st time camping here with my parents, siblings and grandparents began in December 1971. Originally, we were camped on a site in 5th Avenue, which was close to the amenities and children's playground. The playground has now been transformed into an amazing swimming pool area for everyone to enjoy.
Our annual 6-week Christmas holiday was the highlight of my childhood. As children do, we made many friendships of whom have become lifelong friends still today. Back then, a Church group used to come each day to run activities for the children and teenagers of the park. Every morning we would all be excited to hear the sounds of laughter and singing as they came up and down each street to collect the children to take them to the playground for the numerous group activities planned. Once finished they would return all children to their campsites.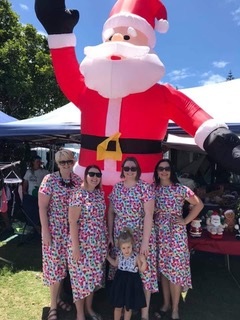 In my teens I started camping in a tent beside the 2nd Avenue Amenities block with friends but would go to my parents' site for meals. In 1990 my husband and I purchased our 1st pop up camper van, and we got our own site in Beach Avenue, where we still are today. Our 4 daughters have been able to experience the same as I did all those years ago and have lifelong friends from this place also. My mother and brothers still camp here each year as well, which makes it a wonderful place for our family to celebrate Christmas and the New Year together.
In 2010 I found myself without a caravan, so I booked into the Lodgings so that I did not miss out on my time here. I was devastated in 2012 when I was forced to miss my annual holiday and had to defer my booking. But in December 2021, I am proud to say that I will be celebrating 50 years of attending this wonderful park. My wish would be, that our daughters will one day be able to have their own sites and continue the family tradition with my grandchildren who love to visit this park when I am here.
I would like to thank the Team of Talle, for once again providing activities for children and adults to enjoy. Also, a great big thank you, for choosing me as the winner of the 2020 Xmas Lights Competition.
Keep up the great work and I will see you in December 2021.
Robyn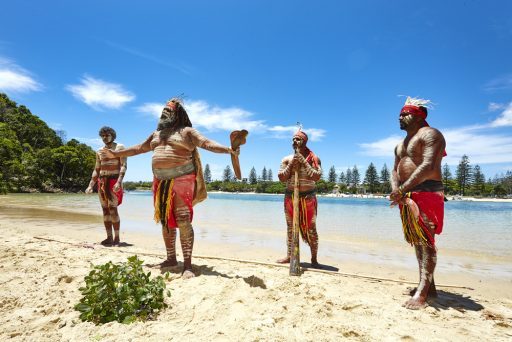 In celebration of the Queensland Year of Indigenous Tourism, we are excited to announce a fantastic partnership between the Tallebudgera Creek Tourist Park and Kalwun Development Corporation operators of the Jellurgal Aboriginal Cultural Centre, to bring unforgettable cultural experiences to both our guests and staff.
"We are thrilled to be partnering with Tallebudgera Creek Tourist Park to share this engaging display of Aboriginal culture with Gold Coast visitors," said Jellurgal and Kalwun Development Corporation Ltd CEO, Kieran Chilcott.

''We love to provide our guests with amazing experiences when they stay with us at Tallebudgera Creek Tourist Park. Through partnerships with local business and community we strive to provide added 'value' to the guest experience. One of these partnerships is with Jellurgal and Kalwun Development Corporation, which will allow our staff and guests to have a better knowledge of the Indigenous culture and history of the region.'', said Adrian Easdown, Manager, Tallebudgera Creek Tourist Park.
"The park is situated alongside the picturesque and increasingly popular Tallebudgera Creek and Jellurgal (Burleigh Headland), which is home to many culturally significant sites and is the basis of a number of Dreamtime stories," Chilcott said. "And we hope these experiences will leave visitors with a better understanding of Aboriginal culture on the Gold Coast.
Stay tuned to the parks social media and website events and what's on page more information and dates for when these cultural experiences will be on!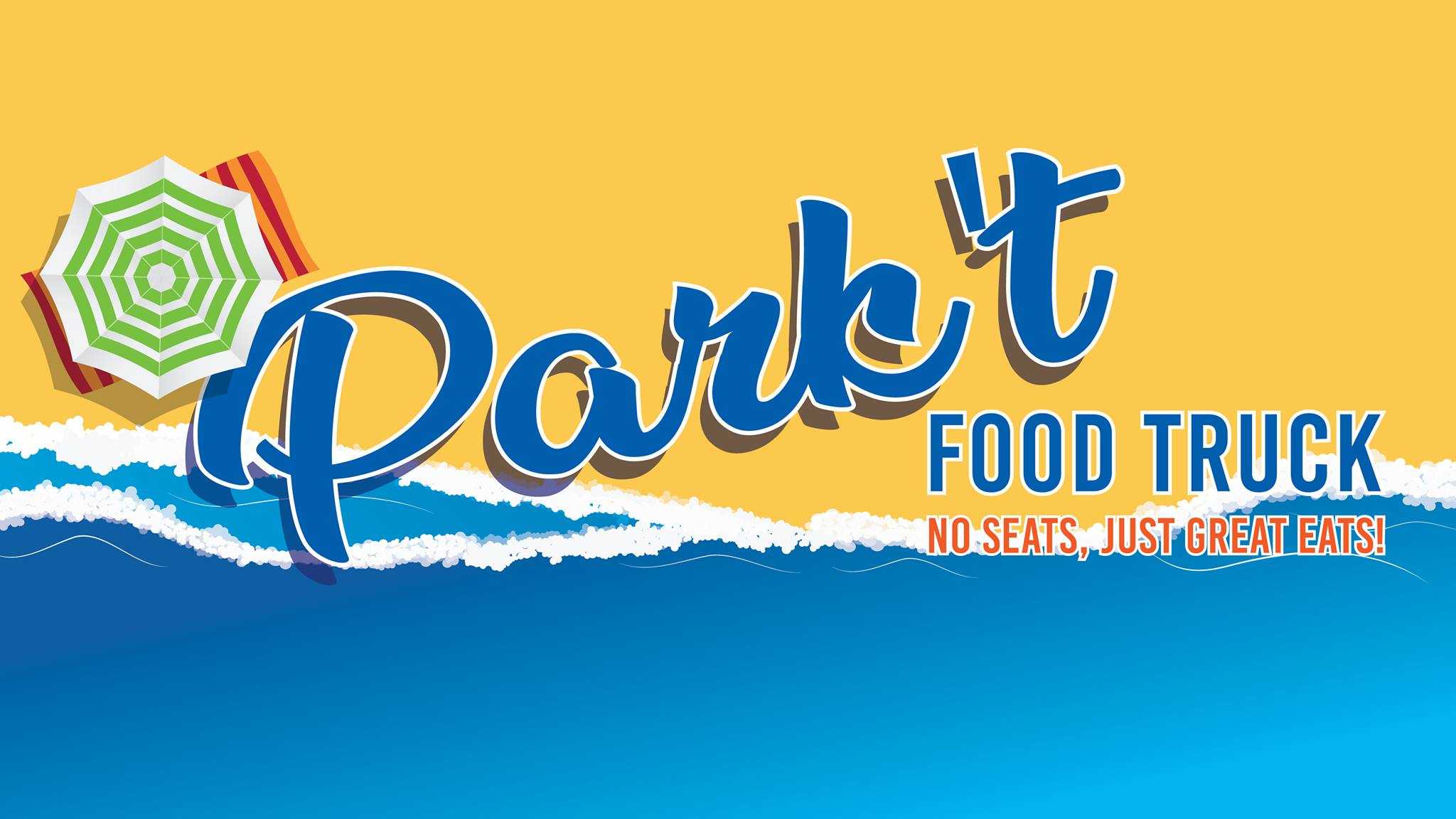 Tastes of Talle!
Food Glorious Food - Introducing Park't a new in park dining experience @ Talle!
We have taken the in park dining experience to the next level, by introducing Park't a modern food truck serving a delicious variety of flavours from around the world, conveniently Park't @ Tallebudgera Creek!
After launching Park't during the 2020 Christmas Holidays we have received positive reviews from our in park guests, on the variety, quality and value for money. Whilst Park't will be homed at Tallebudgera Creek, other food truck operators will be in park from time to time.
Kiosk – Open to purchase a variety of drinks, barista coffee, fresh gourmet sandwiches, home-made pies and sausage rolls, Ice cream, Bait n Tackle, Ice, Gas refills and selected grocery items.

Onsite Health n Wellness Centre: offering Located at end of Waratah Drive, near the Adults only pool.

Tastes of Talle – In Park Dining: Park't Food Truck, opened daily from 5pm, and from 12 noon on Friday, Saturday and Sunday's. Other food trucks in park on Friday and Saturdays from 5pm.
We look forward to welcoming you to Tallebudgera Creek Tourist Park soon!
Posted: February 23rd 2021