How to join the Van Life
Have you ever thought about packing up your things and heading out for life on the road, to experience new places and live every day as an adventure? Then Meet Steph, creator of The Game of Life App and one of our favourite nomads. Steph has been living, travelling, and working for just over a year with her family. They are the real deal, experiencing freedom, fun and exploration that can only be felt while on the road. We joined Steph to asked how she and the family moved to the caravanning lifestyle.
Here we are sharing our secrets of why and how you can join this lifestyle too.
Inspiration to move to The Van life
If you're on the edge as to why you should move to the worldwide phenomenon known as Van Life, we have a few reasons that may help with that decision. First and probably the most obvious is the freedom to travel and explore with no end date. Discover all the hidden treasures that each destination you visit has to offer as you enjoy living like a local for a day, a week or month. It's all up to you!
It's true that you have to learn to live with less; however, this comes with its perks too. No longer will you have to spend your weekends cleaning the house and mowing the lawns. You'll be able to spend all that time doing the things you love, like spending time with your family, relaxing with a book or experiencing the local restaurants and cafes.
Gone are the days of the old traditional caravan parks. Most of today's Tourist Parks offer all the luxuries of home with camp kitchens, laundry services, and extra fun activities you don't get at home, like bouncing pillows, pools and playgrounds.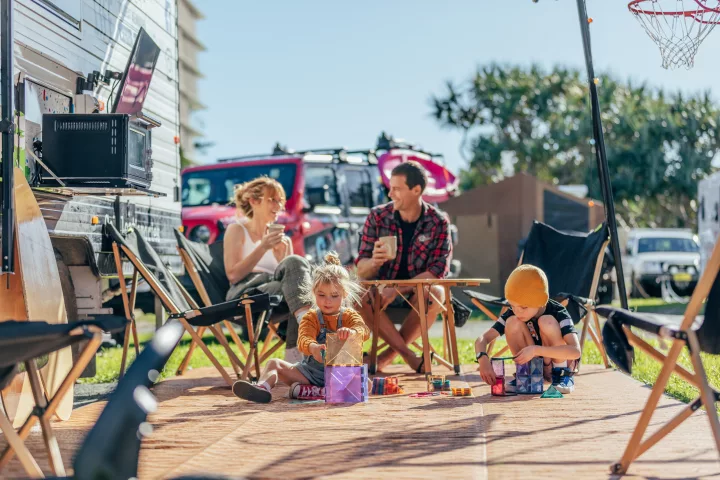 The hardest thing about working on the road
With all the fun and excitement out on the road, there are also adversities to get over as well, especially when travelling with the family, and that is allocating time. Between working, looking after kids and the fear of missing out on experiencing the area you are staying in, it can be hard to balance all these things together. As Steph discusses in the video, the best thing to do is utilise your early morning to complete work and structure the day ahead to maximise your time with the kids.
Best things about working and travelling with kids
Most parents love reliving their own childhood and taking on new adventures seeing it through their children's eyes is no different. Travelling with kids and seeing the excitement on their faces as they visit new and exciting places is priceless.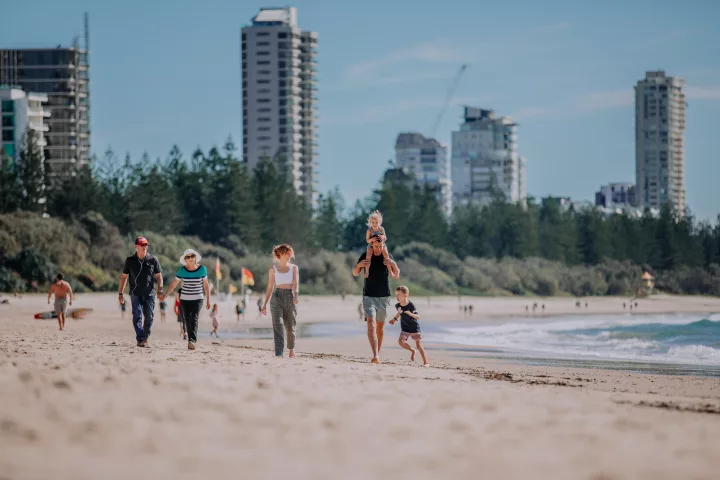 How to get into the Van Life
Everyone's circumstances can be different, and there is no right way to do this. In Steph's case, they were able to sell their house and travel for a year by using their savings. They developed The Game of Life app and started their business during this time. Now they stay on the Gold Coast, where they work and save and then head out on the road during the school holidays.
Top Tips for joining the Van Life
Take the plunge! You will always come up with an excuse as to why you can't or what needs to happen first. The best way to embrace this way of living is just to jump in. The things you are worried about, you learn to live without. You'll learn to embrace opportunities and live with less, creating the time and freedom to experience more and a unique and exciting lifestyle.