Winter 'Activ'ations @ Tallebudgera!
During June, July and August 2021, the Team @ Talle are partnering with local business to offer a series of weekly active, health and wellness programs and activities in-park, and at the adjacent Surf Lifesaving Club and the Gold Coast Recreation Centre. The activities and programs are designed to cater for every fitness level and will provide variety and fun, whilst warming our guests during their winter stay so you will leave feeling rejuvenated, restored, renewed, and relaxed!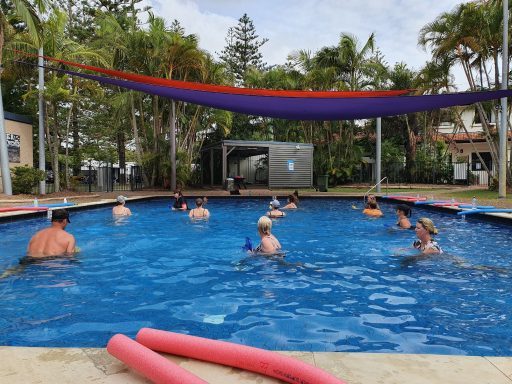 In-Park - Feeling fab active and healthy program. Alternating weeks of aquatic based exercise and land-based movement.

AquaFit - If you feel like having loads of fun whilst staying healthy, enjoy the non-weight bearing, cooling environment of our AquaFIT & FUN. All levels of fitness are accommodated for and class structures vary with dance and movement, aqua box, aqua circuit and loads more. You will have fun with the instructor's fun crazy antics, and be sure to bring your voices, as they don't mind a little aqua singalong whilst exercising and busting out some moves.
ParkFit Land based training will include warm up, cool down, circuits, interval training, body weight and light strength training, kickboxing and stretching. Participants are guaranteed to get their sweat on and have a few laughs. All sessions will cater for every fitness level and will provide variety and fun for 45 minutes!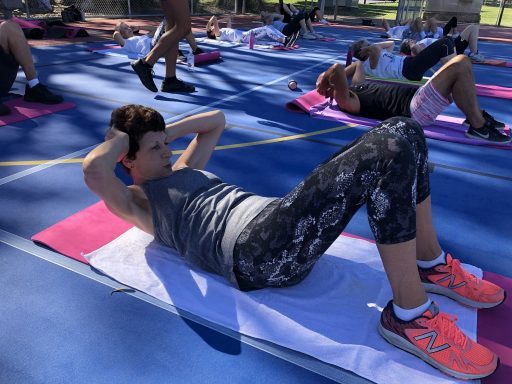 Gold Coast Recreation Centre (located adjacent to the park and only a 5 minute walk via underpass or creekside walkway!)
Offers a daily selection of group fitness programs. Each class offers a different workout varying from Strength and Conditioning, Circuit classes, Body balance and Cardio. Some of the classes on offer are;
Totally Toned
Yoga
Balanced Body Circuit
Strength and Mobility
Lower Body Strength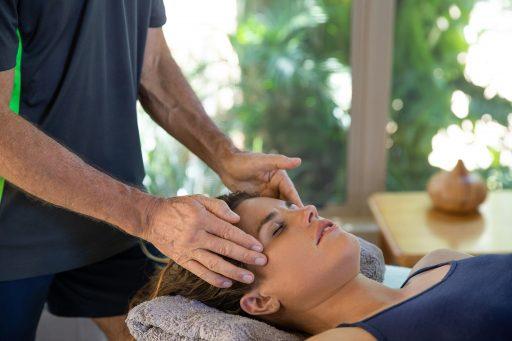 Rejuvenate!
Tallebudgera Health and Wellness Centre…Helping our guests make the most of their stay. Offering massage therapies that can support you to relax, improve movement and circulation, red-light & infrared light therapy to speed up recovery of injuries, sore muscles and much more, and providing health coaching to support you in your journey to improving your health and vitality.
Health Tips Workshops
Merry Monday Specials - every Monday - Choice from one of the following treatments

Energetic Facial Release - clear the stress and tension that is held in your face and jaw. OR
Fabulous Foot massage – Give your feet appreciation with a supportive foot massage.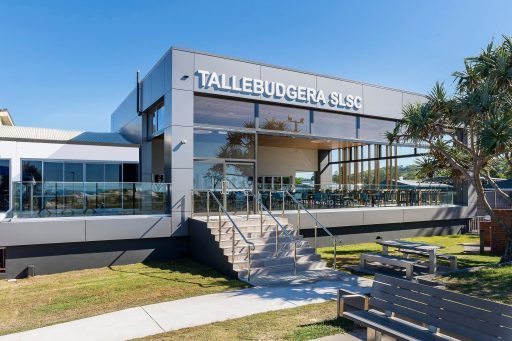 Free Surf Club Membership to Club Talle!
Thanks to the team @ Club Talle, every Tourist Park guest receives a FREE membership at the Surf Club, where you will receive all the membership benefits include 10% off Food & Beverage.
There is always something happening at the Talle Supporters Club. We welcome visitors and members to enjoy a first-class meal at our oceanfront restaurant, have a cold drink at the air-conditioned bar and use our extensive gaming facilities.
Open seven days a week for lunch and dinner, and breakfast on weekends, Talle provides the perfect venue for a drink with mates, a meal with the family, or a workplace conference or beachside wedding. Each night the club features meal specials for both members and visitors. We have a courtesy bus operating 7 days a week, so getting to and from the club is easy.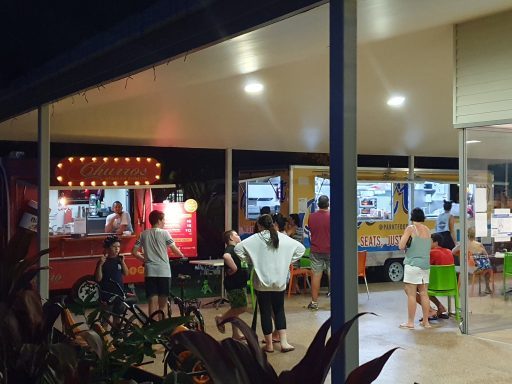 Other Activities!
Thursday mornings - Bingo @ Club Talle Surf Lifesaving Club
Friday Night - Family Movie Night
Saturday afternoon - Sunset Trivia by the Creek
In Park Dining!
Park't Food Truck and onsite Kiosk is opened daily for your convenience
The Tallebudgera Creek Tourist Park team, look forward to extending
a 'warm welcome' to all our winter guests!