Kirra Beach Local's Guide
When staying at any of our Gold Coast Tourist Parks, you experience life like a local, and there are no luckier locals than the ones at Kirra Beach. To help our guests experience the best of the life on the coast, we thought we would create a local's guide to our favourite beaches, restaurants and places to see.
Beaches Beaches and more Beaches
Whether it is Kirra, Coolangatta, Greenmount beach or Rainbow Beach, we are located near some of the cleanest beaches and pure blue waters in the world. The best part is they're all within walking distance of each other. Weave between iconic cafes and restaurants as you make your way around one of the best stretches of the coastline you've ever laid eyes on. For those who love to surf, the famous snapper rocks is located just around the corner, and if you're lucky enough, you may even see local surfers Mick Fanning, Parko or Steph Gilmore catching a wave or two.
Local Restaurants and Cafes
Kirra and Coolangatta host an array of local restaurants, with the new Sibling's restaurant opening right on Kirra's beachfront. If you want to live like a local, you can never go past the good old-fashioned surf club. See our list of favourite restaurants and cafes below.
Restaurants
Surf Clubs
Cafes
Currumbin Wildlife Sanctuary
If you want a day full of fun and wildlife, visit Currumbin Wildlife Sanctuary. Feed the Kangaroos and the Rainbow Lorikeets and sore through the trees at their Treetop challenge rope course.
The Currumbin Wildlife Sanctuary does terrific work with caring for local wildlife, treating over 140,000 wildlife patients over the past 20 years. If you are looking for a unique encounter that also helps our beautiful wildlife, why not book a wildlife hospital tour.
There is plenty of entertainment for kids to enjoy as they finish the day with a huge outdoor-themed playground, or head to Wild Island.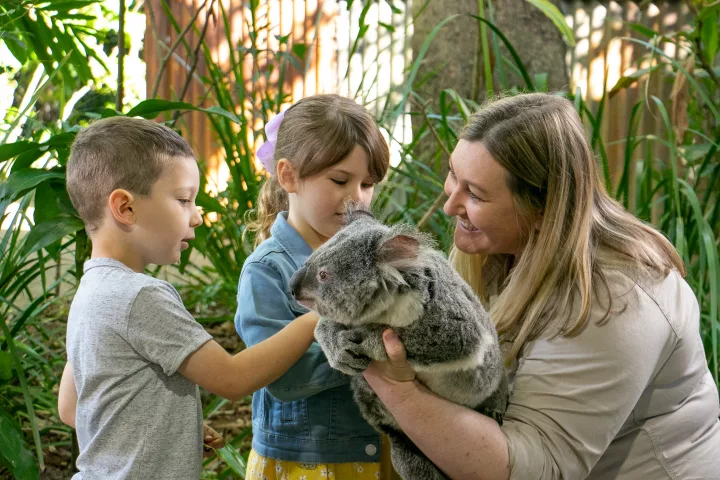 Driving distance to Fingal Headland, Kingscliff, Currumbin and more
There are many unique activities within a short driving distance from the park. Go for a hike to admire in the beautiful views at the Fingal Headland Lighthouse, or head inland to taste test the iconic INK Gin at Husk Distillery.
If you feel like an adventure, why not spend the day in Currumbin Valley swimming in the Currumbin Rock Pools before heading up to Freeman's Organic Farm to grab a coffee, take in the incredible views and buy some fresh produce or take some time out at Ground Currumbin, The Bathhouse open 6 days a week
Other points of interest just minutes from Kirra, across the border at Tweed
- The Tweed River perfect for fishing and relaxing around calmer waterways
- Cubby Bake House
- Twin Towns Services Club
- Take an iconic photo as you literally step across the QLD and NSW border at Point Danger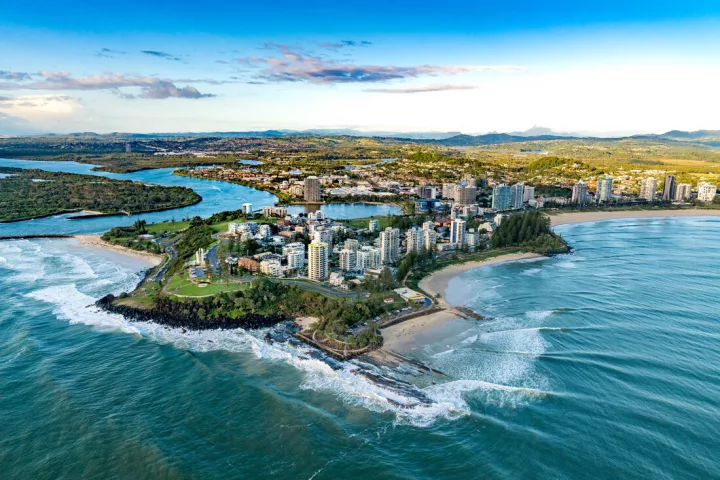 This is just a taste of all the fun awaiting you for your next stay at Kirra Beach Tourist Park. So, what are you waiting for? Book your next getaway today.