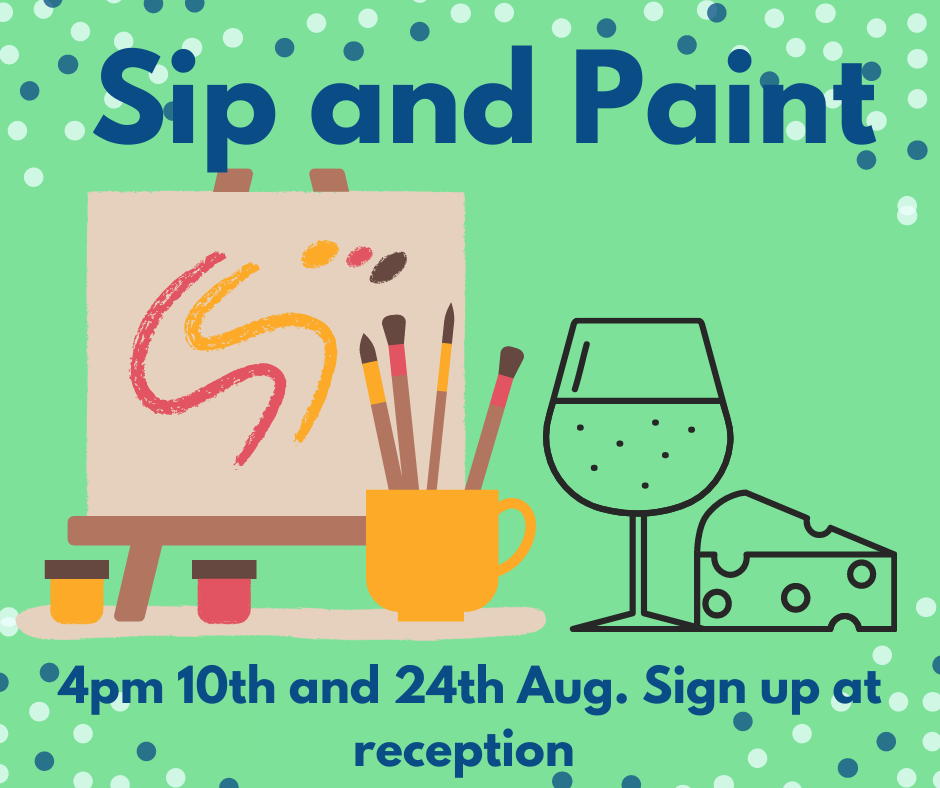 Our new winter park activity was a huge success! Sip and Paint!
We had the recreation room set up as a art studio, with easels, canvases, acrylic paints and a display of subjects to paint.
Each guest was given their own cheese plate and just needed to BYO their drinks.
Receiving such wonderful feedback from our guests we have decided to make this a regular winter activity!
If you are looking to come and stay with us in 2022 June, July or August, our park bookings open on the 1st Oct this year!
Bring out your inner artist and join us for the winter! Lets SIP AND PAINT!
(the sipping definitely makes the painting better LOL)