Calling all dreamers! As we say goodbye to the winter blues and a big Hello Sunshine to Spring, it's time to turn your holiday dreams into reality at Tallebudgera Creek Tourist Park.
Picture yourself basking in the warm spring sun on a serene waterfront site, surrounded by nature's beauty and the soothing sounds of the creek. Your dream holiday awaits you at this coastal paradise...if you're lucky!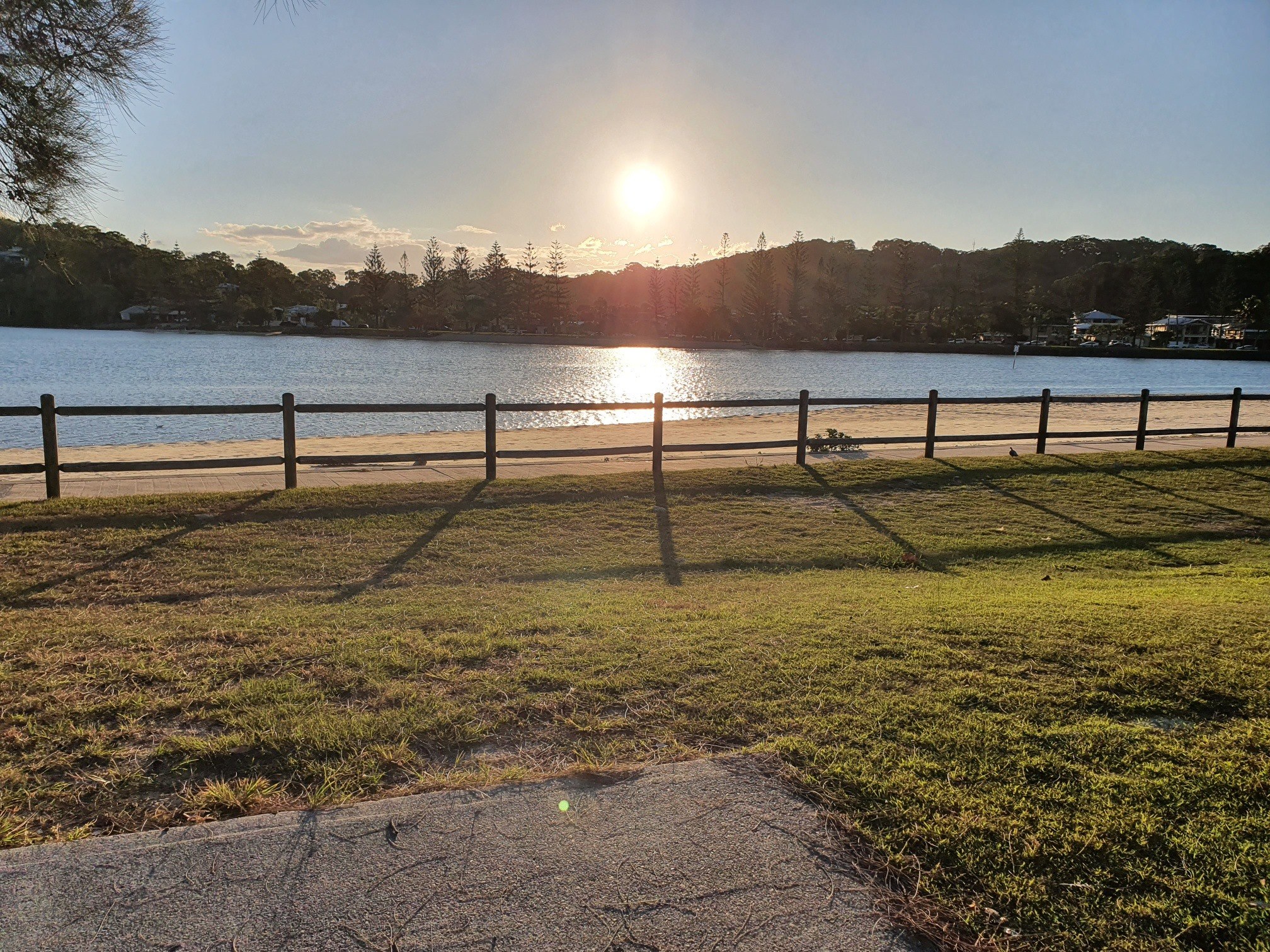 Many of our guests are aware that we let people rebook the same site each year. This mean, you probably have more chances of winning the lotto than getting a waterfront site during a school holiday period.
We want to ensure equal opportunities for all guests, which is why, for the last 3 years, should anyone cancel a waterfront site during the Easter, September or December/January school holiday periods, we've been keeping them for our Annual Waterfront Ballot.
This ballot is run though our Facebook page and it allows those that are wishing to try their luck to say "YES PLEASE" to winning the chance to book. If you have liked our Facebook page and your name gets drawn out, you have the chance to make a booking these September school holiday and enjoy the spectacular views you get to experience, all from the comfort of your own caravan/camper trailer or tent.
So to keep things fair, and so others can enjoy the waterfront next year, you won't be able to rebook for 2024...you'll just have to try your luck again.
We understand that it is getting very hard to book any type of site or cabin any time of the year and we believe that everyone deserves the right to indulge in the splendour that is Tallebudgera Creek Tourist Park. Hosting the ballot each year is the first step in allowing us to give a small handful of you that chance for your dreams coming true.
So should you be lucky enough to be a winner, you'll have these holidays to make amazing memories. To enjoy waking up with views of the Tally Creek with your heart captivated by its stunning sunsets and your loved ones by your side.